ALDEBURGH GOLF CLUB WELCOMES VISITORS TO BOTH THE CHAMPIONSHIP AND THE RIVER COURSE ON WEEKDAYS AND WEEKENDS THROUGHOUT THE YEAR.
"Every birdie is hard-gained at this unique heathland-links hybrid with views out over the River Alde and the North Sea"
JEREMY ELLWOOD
GOLF MONTHLY
Aldeburgh's Championship Course is built on sandy heathland but has the feel of a links on many of the holes. A visit in the winter is particularly enjoyable as the course plays beautifully, with no need for preferred lies, temporary tees or greens. A round of golf at Aldeburgh takes approximately 3 hours.
COURSE INFOMATION
The Championship Course measures 6,603 yards. There are no par fives from the middle and back tees. This is a substantial challenge for even the best golfer. Every hole presents an examination in shotmaking and accuracy; a stroke given away to the course is difficult to recover. It is also a beautiful place to play golf. The views of the River Alde and glimpses of the North Sea, grey one day, blue another, are enough to raise the spirits even when the score is not quite up to expectation.
The ladies however, do have a number of par fives on their card and the appeal of the course is evident from the number of occasions on which the English Ladies have held their Championship at Aldeburgh. Mickey Walker OBE, one of the most distinguished English lady golfers, regards Aldeburgh as one of her favourite courses, a great compliment from someone who has played golf all over the world.
Scorecard (Front Tees)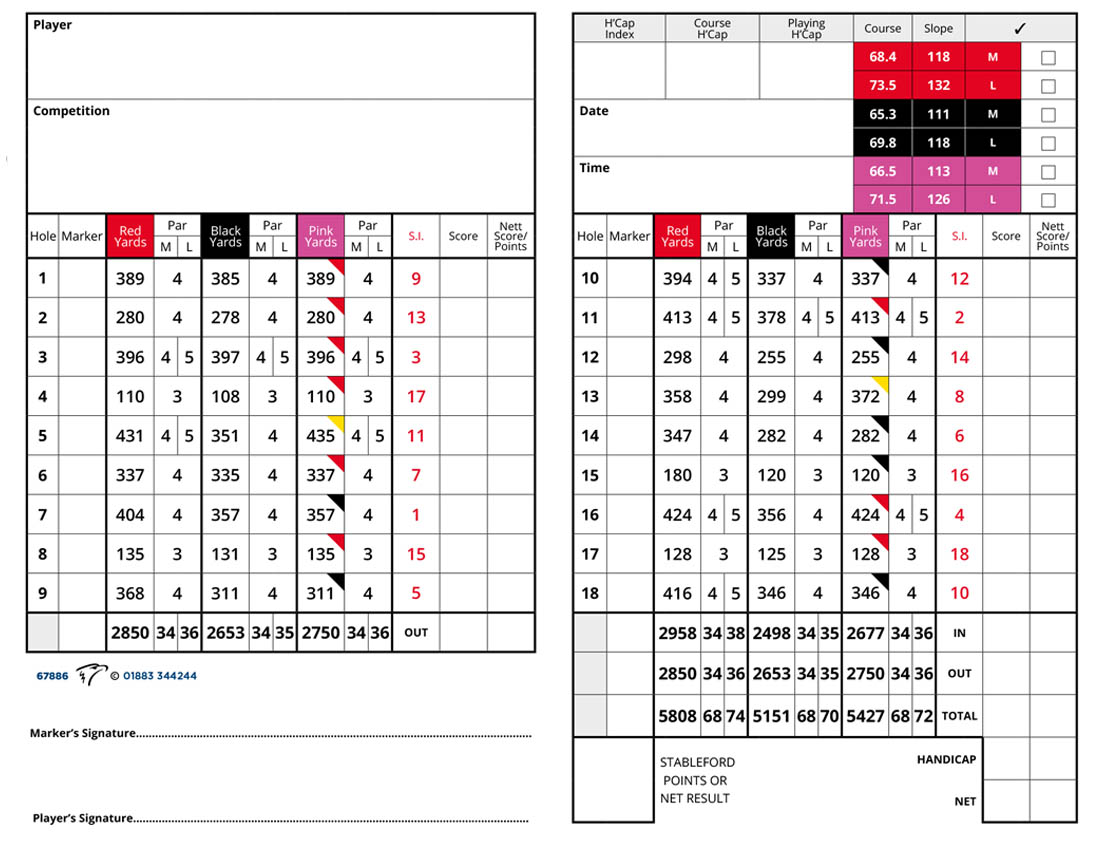 Scorecard (Middle Tees)
Scorecard (Back Tees)
BOOKING THE CHAMPIONSHIP COURSE
Individuals and small groups (up to eight players) wishing to play the Championship Course are requested to telephone the Pro Shop on 01728 453 309.
Larger groups or Societies are requested to telephone the Secretary's office on 01728 452 890.